Tech
Blue Bungalow achieves 16X ROI from content analysis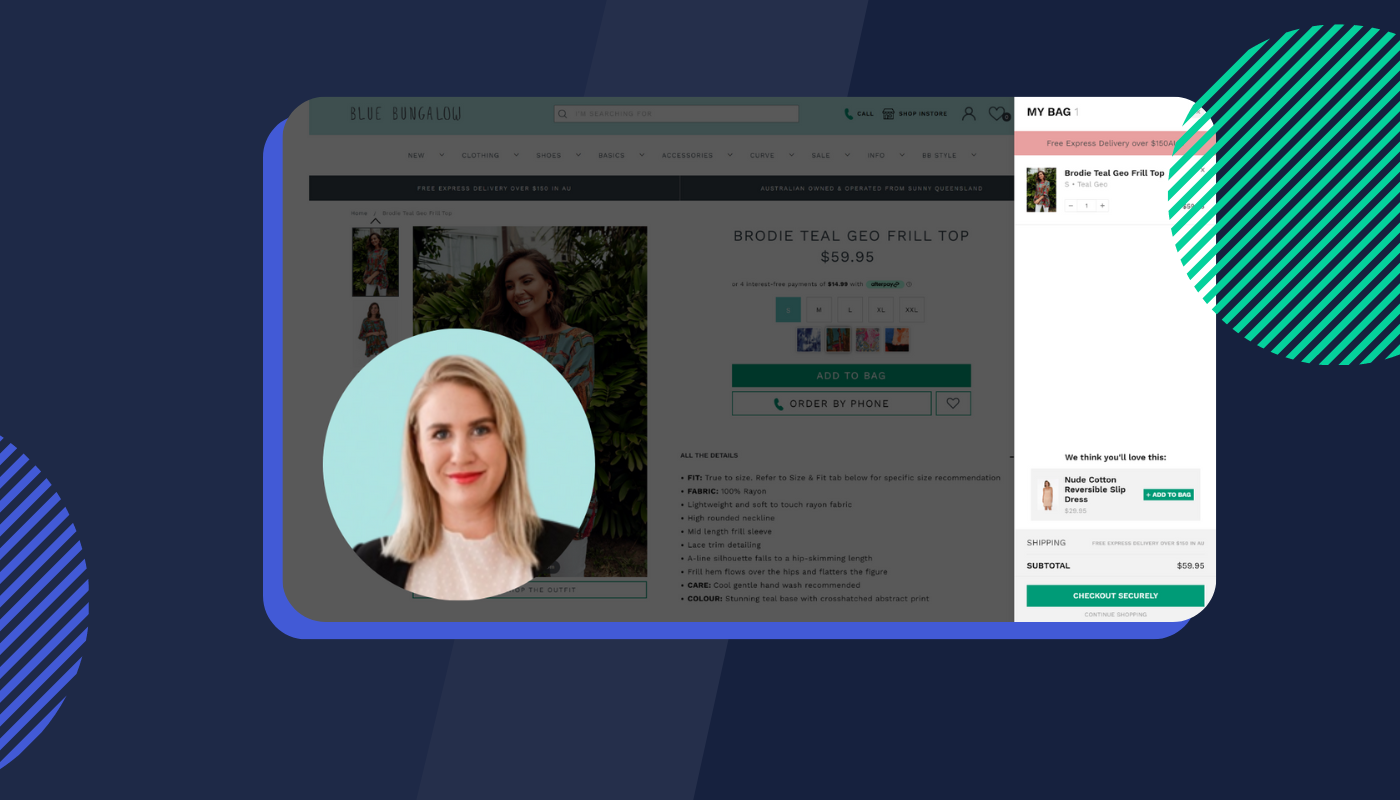 "In a matter of weeks, we uncovered an incremental revenue opportunity with Insightech that delivered an ROI of 16x"

- Emma Filliponi, E-Commerce & Digital Marketing Manager
About Blue Bungalow
Blue Bungalow was founded in 2012 with the vision of bringing Queensland's vibrant beach lifestyle to the rest of Australia. With a product range of over 3,000styles, and over 150 different brands, they are known for their personalised service, and their outfits can be found on women all over the world!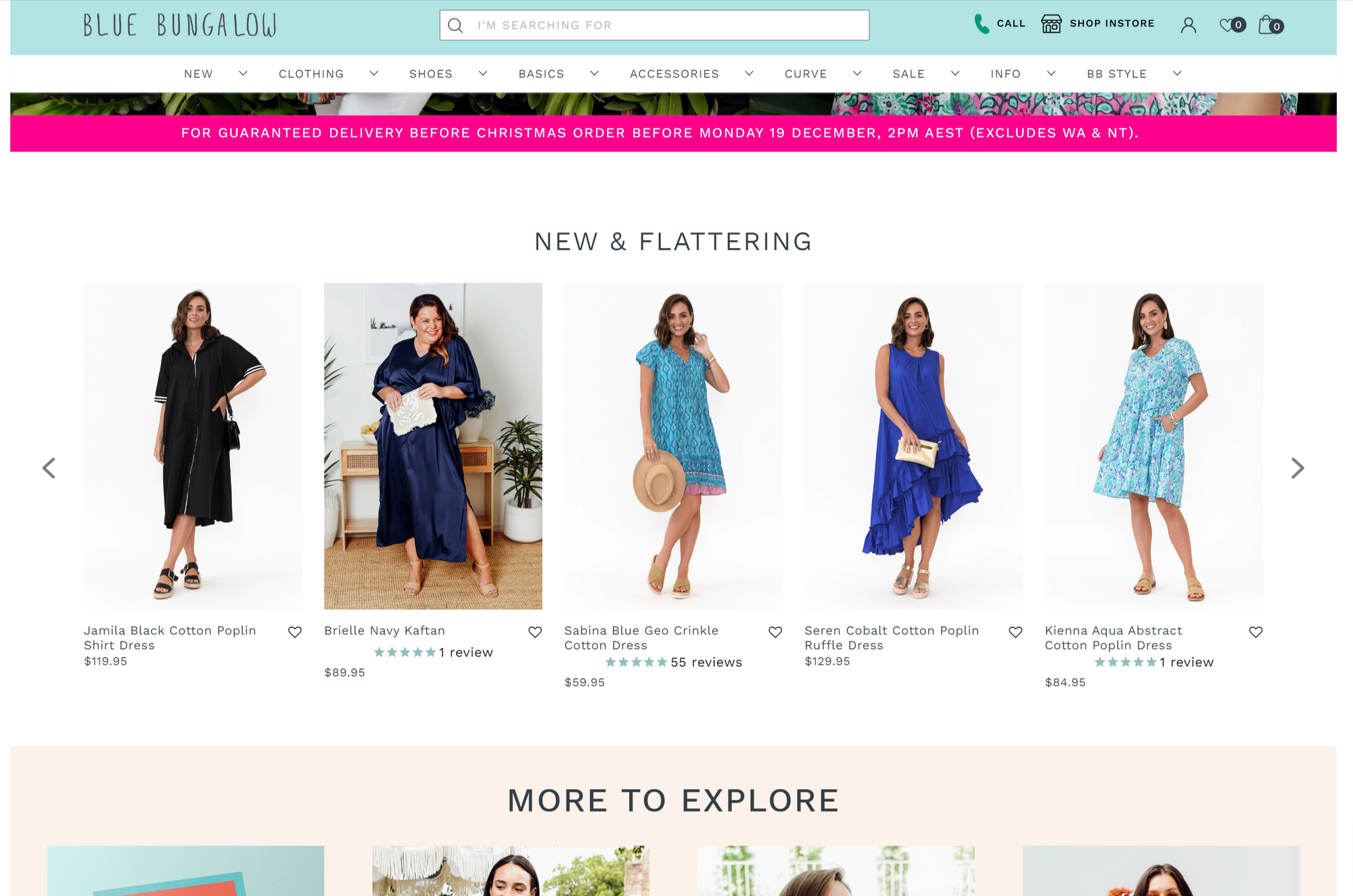 ---
The challenge
The Blue Bungalow team was spending an increasing amount of time and money trying to recreate website bugs and friction points along the user journey. It was taking months to recreate and fix bugs that were impacting conversion rates, even when customers were already sharing them.‍
The team was also spending a large amount of time trying to understand their purchase flow, and the opportunities to increase conversion rates. With the tools they already had, they didn't always have the data they needed and getting insights also took a long time.‍
Additionally, Blue Bungalow wanted faster insights to uncover growth and revenue opportunities for the company. They required a simple yet effective point-and-click tool that would be able to do this.
---
Solution
Blue Bungalow gained a detailed understanding of its purchase funnel, including where users abandoned, and when their key call-to-actions, including their order submission button, were not working.‍
Customer support issues taking months to recreate could now be found and shared with developers in minutes. BlueBungalow is now able to fix issues faster, and find more issues with Insightech, that they wouldn't have otherwise been able to find.
Insightech's point-and-click analytics allowed the Blue Bungalow team to instantly quantify the conversion impacts of content seen, or interacted with by their users. This allowed them to quickly understand revenue opportunities to better inform website improvements.‍
The easy-to-follow UI meant that the Insightech platform became an increasingly simple yet powerful tool for Blue Bungalow's eCommerce team. As a result, they were able to gain quantifiable insights about revenue opportunities in a matter of minutes, not weeks.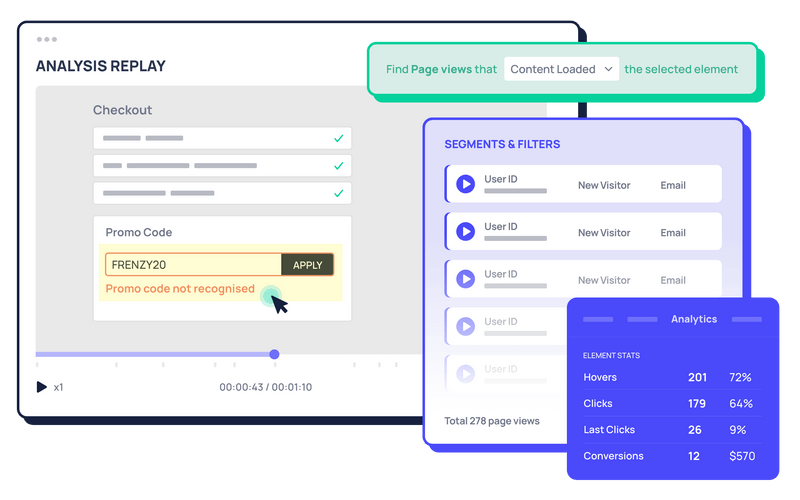 ---
Results
Blue Bungalow made incremental improvements to its website that unlocked revenue opportunities and returned an ROI of 16x within a matter of weeks.

Since then, the Blue Bungalow eCommerce team has continued to find additional revenue opportunities that have continued to grow their conversion rates and revenue further.
‍
Next steps: