Opinion
Surveys are no longer enough
Website users don't like completing surveys. Relying on feedback alone to redesign your digital experience is not a good idea.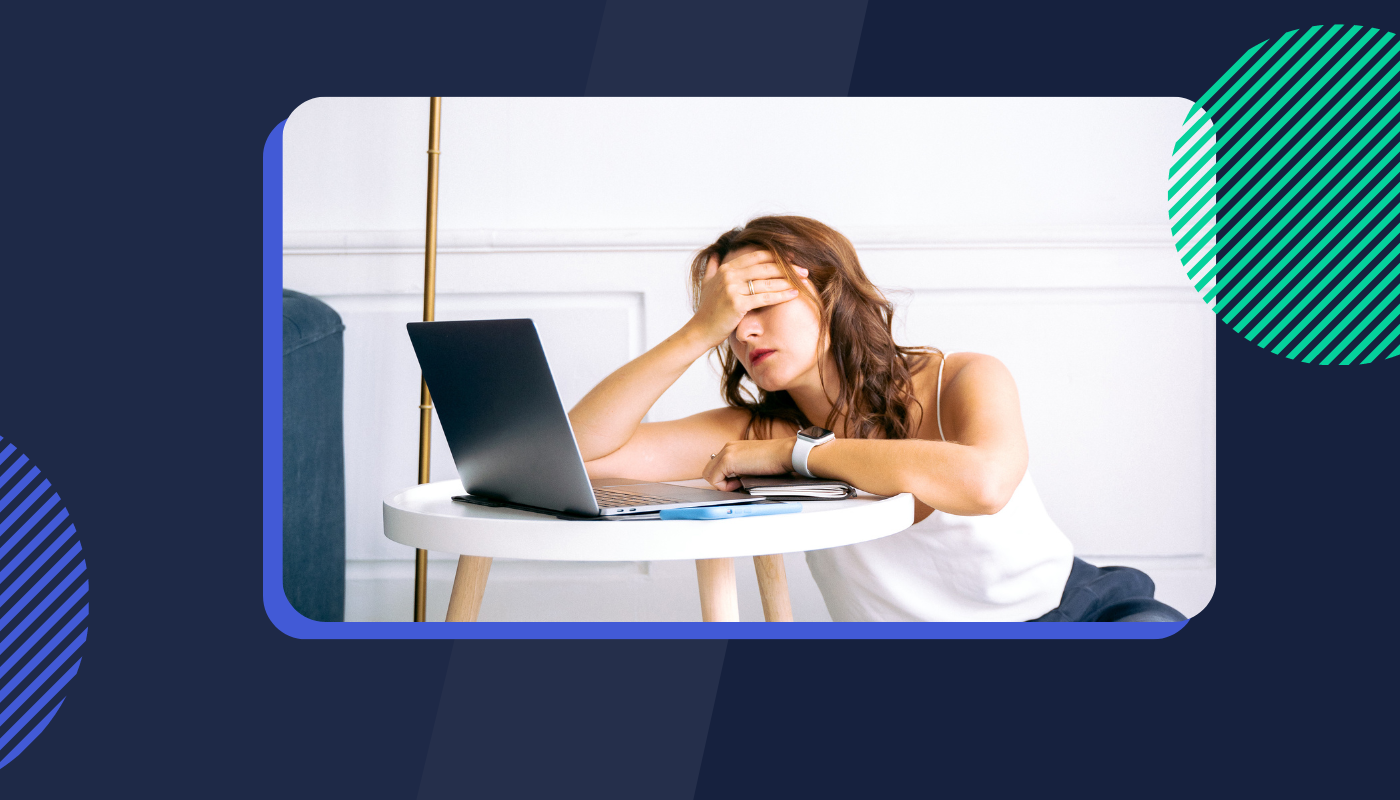 Your website is the best salesperson you have right now. It doesn't sleep and it's always available to answer questions. The problem is, as you read this, most traffic you're getting right now won't convert into revenue. On average only 2.17% of eCommerce visits convert into sales (Drip). Figures vary across other industries as well but it's generally lower than you might assume. When global consumer sentiment declines every website visitor is precious, every marketing dollar must be stretched and your website must work overtime to lift conversion rates. Digital experience is the answer but only if the quality of your inputs matches the ambition of your desired outputs.
There are tangible benefits behind optimising for better digital experiences. Average top-line revenue increased by 70% for brands reworking their digital experience strategy during the COVID lockdown period (Twilio). This proves that even during periods of turbulence and uncertainty it's still possible to formulate a winning growth strategy.
Prioritise undecided customers to lift conversions
Users determined to buy will always find a way. It's the other 99% sitting on the fence you should worry about. Digital experience improvements drive these undecided customers through your funnel to the desired point of conversion.
Everything can be optimised from website performance to the non-clickable content users need to see to progress further into their buying journey.
‍Here are a few learnings to share on this subject:
According to Microsoft, a 250 milliseconds delay in site load time can result in a 50% traffic drop as users give up due to poor experience.
Website users shopping with eCommerce brands are also 80% more likely to purchase when a personalised digital experience is provided for them (Forbes).
Survey fatigue is real
Relying on feedback alone to redesign your digital experience is not a good idea. Website users don't like completing surveys. An intrusive survey pop-up is an invitation for an undecided shopper to bounce right out of your funnel. It's all too easy to fall into the trap of just sending another survey to get some quick insights, fix the problem and move on.
The problem with surveys are many:
The quality of those insights is inconsistent. A large percentage of reviews are unconstructive and lack depth. If your job is to streamline the digital experience a comment such as "flimsy broken app, needs a lot of work" won't point your team in the right direction.
Feedback is often open-ended/unstructured data so your team will have to go looking for actionable insights related to user behaviour and experience.
Surveys have a low completion rate. Only 9% of survey respondents can be bothered to complete a detailed survey (UserPilot). Average survey abandonment (irrespective of length) is also as high as 67%.
‍As you can see with this sample of reviews for a well-known Australian energy retailer, the quality of insights is inconsistent and representative of only a small fraction of their total users. This makes it difficult to draw concrete conclusions to optimise your funnel to lift conversions.
What about user experience scorecards? If your goal is to collect as much data as possible by minimising friction then Customer Effort Scores (CES) might work.
‍CES surveys/pop-ups do a good job at quantifying experience pains but still don't answer why users drop out of the conversion funnel. These scorecards might have a higher response rate than your last survey but they still don't represent all website users.
Organisations need a happy middle ground where they have the depth of insight to understand why users drop out of the funnel but also the scalability to capture data across all audience segments and drill down deep into each of them.
Customer Journey Analytics tools provide this depth of understanding for organisations across almost all industries but are especially powerful across retail, insurance, banking, higher education, energy and others like it.
If you're not familiar, G2 says, "Customer journey analytics software equips businesses with the tools and strategy necessary to transform them from reactive, out-of-touch behemoths into focused, personalized, and efficient consumer-led organizations."
If stretching your marketing dollar as far as possible while maximising growth is your goal then Customer Journey Analytics is the answer you've been looking for.
It's the user journey, not the destination
Changing a call to action button colour and running a 6-week test is not a good use of anyone's time. Every day spent testing is a day spent leaving revenue on the table for your competitors to grab.
Users convert after seeing specific information while in their pre-purchase stage. This is especially true when your conversion point isn't a straightforward checkout. Insurance or Energy providers for example would likely want quote requests, not lower cart abandonment rates. If this was your goal then content and social proof (such as a customer success story or special introductory offer) are going to play a huge role in driving conversions for your website. The problem is identifying the content which delivers maximum revenue so you don't have to spend 7 months "testing everything and hoping something sticks".
For example, let's take a quick look at well known Australian insurance brand youi.
Youi's homepage has some great messaging to drive a conversion action (Start a quote). Personalisation is quite strong with this digital experience.
But what impact does the content highlighted above actually have on the conversion rate? Users must, by the way, scroll all the way to the bottom of the homepage to discover this specific content. It's unlikely you'll know the answer by reading surveys or analysing CES scores. Enterprise-grade Customer Journey Analytics vendors such as Insightech can already answer these questions for you without breaking the budget.
InMoment's 2022 Experience Trends report has outlined the importance of research and education in complex buyer journeys. This pre-purchase behaviour actually starts before users even visit your website.
What InMoment found was that 69% of Gen X and Gen Y are more likely to do their own research in the pre-purchase step (InMoment, 2022 APAC Experience Trends Report). This is backed by findings from Drip which found that 68% of online shoppers are doing their own product research via Google.
The more you can validate their pre-purchase research the more likely you will be to convert precious website traffic into revenue and long-term customers.
Once on your website, users are also much more likely to engage across multiple pages in their session. 2021 Research from Statista found users were looking at an average of 18.7 pages per buying session.
These stats will vary of course by the industry as you can see in the chart below:
This presents unique challenges for brands in industries located toward the bottom end of the chart where visitors don't click around as much. Every page matters and your team must get insights from all visitors with accurate analytics.
Understanding your customer journey is never-ending. Understanding key behaviour drivers and making the most of every visitor to your website is key to achieving higher ROI.
If maximising website content to lift conversions is worth something to your organisation then here are a few helpful resources to share around the office:
InMoment's 2022 Experience Trends report says "Surveys alone will not be enough for ongoing experiences." The report also said surveys aren't dead but they are no longer an effective way to get digital experience insights. The same be said for other input sources such as support ticket conversations, product feedback/usability focus groups or CES scorecards. There's a time and a place for each. Your first steps should always be tracking everything with web analytics, understanding behaviour drivers and doing this regularly without distracting customers from their pre-purchase or purchase journey.