Trends
6 retail shopping behaviour trends for 2023
Online shopping behaviours are changing again. Are you up to date with the latest behaviour trends across the retail industry?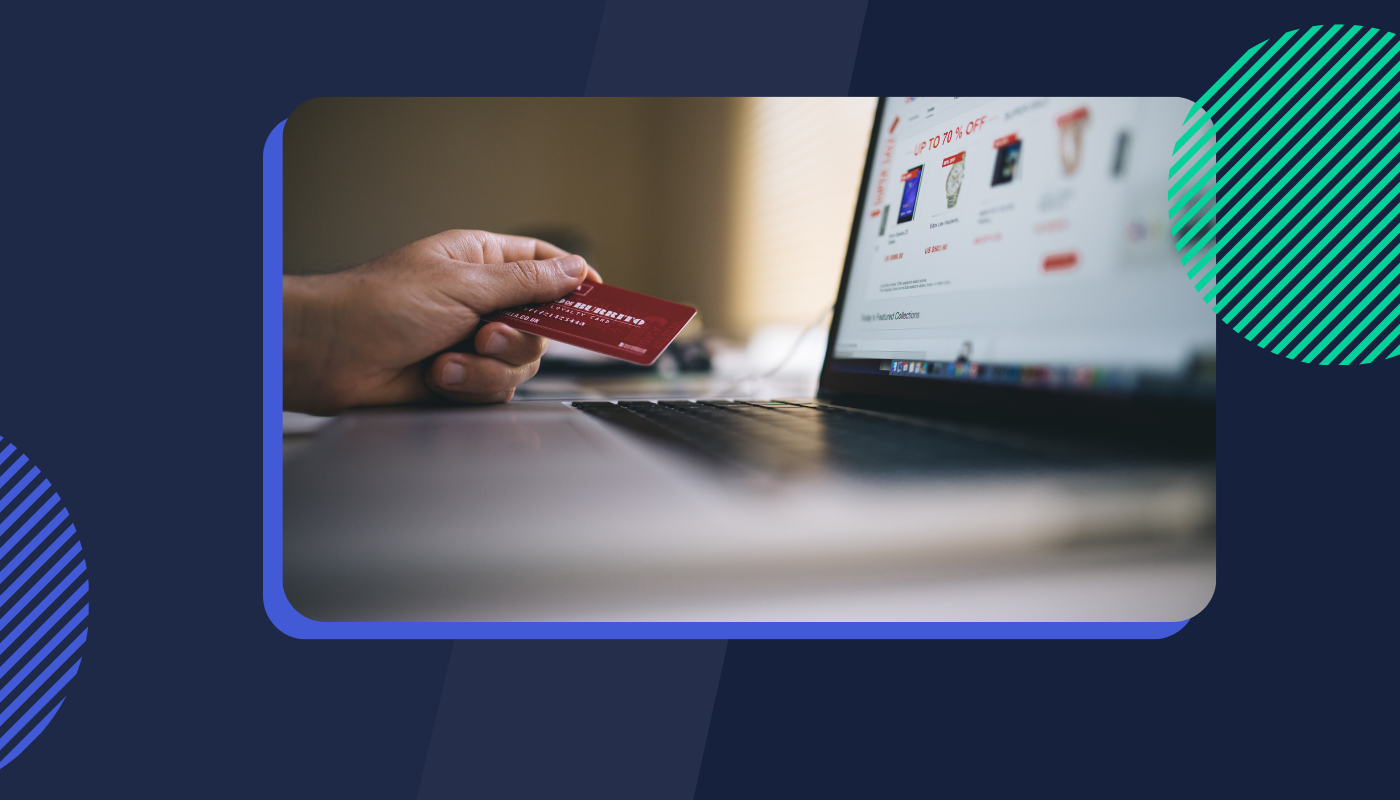 Online shopping behaviours are changing again. Are you up to date with the latest behaviour trends across the retail industry?
86% of retailers told Adobe their customer's journeys and buying habits are already different.
75% of US consumers display low brand loyalty and are more likely to explore alternatives due to economic pressure, closed stores and new priorities (McKinsey).
This trend is matched in Australia where only 25% of consumers won't switch from a brand they love (Mumbrella).
Is your experience strategy ready for these behaviours?
‍
Seamless payment experiences
Delivering a seamless digital experience is really about removing barriers along the customer journey. As you can see in the graph below, retail digital conversion rates this year have been much lower than in previous periods.
Driving this might be consumer-led trends such as job market insecurity and high inflation. Other causes more within your control could be checkout-related friction with possible offenders being broken forms, pages not loading or not providing alternative payment methods customers have come to expect (see below). Less obvious root causes might even be a lack of clear on-page information about shipping & return policies. Customers could expect to see this content somewhere in their journey and not seeing it is lowering conversion rates. All of these can be measured by the way, including the information users see during their shopping experience which has traditionally been much harder to quantify. We wrote an article about content optimisation here if you're interested to learn how it's done.
Here are a few Australian retail shopper expectations courtesy of Adyen:
26% will abandon a purchase if there are too many steps during their checkout experience.
58% want technology to make loyalty and rewards schemes easier to use.
50% want their loyalty programs linked to a payment source
53% have higher loyalty when they buy online but have the option to return those purchases to a physical store.
Underpinning all trends is a clear demand for convenience at the pointy end of the funnel. It's no longer enough to simply know where customers are lost - but why they abandoned the cart. Surveys are one way to get these insights but they don't provide a comprehensive or accurate understanding of all audience segments (only those who can be bothered to complete a survey).
Consumers expect a multi-channel experience
Long gone are the days when shoppers would buy from a single channel. Consumers now expect their shopping experience to continue across multiple channels. This is driven by the need for convenience and results in blurred lines between online and offline channels. Shoppers expect options such as 'click and collect', 'buy online and 'pick up in store.
Optimising your in-store experience starts by understanding online behaviours
For retailers to stay competitive they must design seamless in-store experiences. Adobe's Digital Trends 2022 report found 78% of retailers they surveyed believed personalisation of in-store experiences based on online shopping behaviours was "critically important". Consumers expect a consistent experience across multiple channels, whether it's in-store, online or both. The best CX strategies are those which integrate digital experience insights. Thankfully online behaviours are now easier to track, measure and gain fast insights due to recent advances in analytics technology.
The future of retail CX is digital
You must have a clear digital experience strategy based on insights and data, not assumptions and gutfeel. Why? In 2017, 90% of retail sales were in-store. By 2025 only 75% of retail sales will be in-store.
‍As consumers shift their buying habits online it's imperative to understand why (not just where) digital revenue is lost. The best way to stay up to date with these latest trends is by subscribing to our newsletter.
The endless aisle is coming to a competitor near you
Did you know that 10% of sales are lost because the item was not physically in stock? What happens next in this journey is quite interesting. A study found 17% of adults will immediately pull out their mobile to search, shop and buy at a competitor's online store, 37% will wait to get home before shopping online with a competitor while 35% will purchase in-store but from a competitor (Commerce360). All three of these outcomes result in a net loss for your brand and a win for your competitors. The way retailers get around this is by infinitely extending their inventory by offering an endless aisle.
If you haven't heard of the endless aisle it's the concept of providing your in-store shoppers with the ability to search for and order items that aren't physically available in the store. Provided you first understand shopper behaviour at those digital touchpoints, extending your in-store inventory with the endless aisle is a great way to avoid missing sales targets.
The era of personalised shopping has arrived
34% of Australian shoppers want brands to remember their previous purchases and preferences to create a unique shopping experience (PowerRetail). Centralising data collection is key to unlocking the full benefits of personalised digital shopping experiences.  When brands remember, they're rewarded with extra revenue.